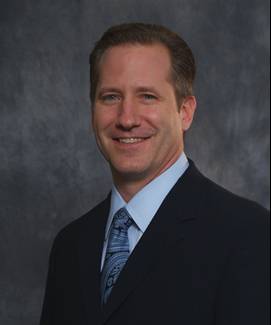 Our Associates
Richard T. Johnson
Dr. Rosita López
Dr. Abdin Noboa-Rios
Dr. Sonya Whitaker
Jack Broderick
Dr. Walter B. T. Douglas
Mary Ann Epps RN., BS., CNOR
Dr. Sherrie L. Fowlkes
Major Peter M. ("Pete") Balogh
William Micklus
Gladis Benavidas



Richard T. Johnson
Richard Johnson is the Assistant Dean of the Honors Program for the College of Business at the University of Illinois. He is responsible for overseeing and managing the prestigious business honors program as well as the elite James Scholars. Richard works closely with the corporate partners of the Business College (KPMG, Deloitte, PWC, EY, etc.) in developing integrated programs and curriculum for tomorrow's leaders. He also teaches undergraduate courses in critical thinking, strategic planning, change management, and personal leadership including building individual leadership action plans (LAPs). Richard believes in the problem-based learning methodology to increase retention through application of knowledge to the individual's unique environment.
Prior to being named Assistant Dean at the University of Illinois, Mr. Johnson has held dean positions at Harry S Truman College, Texas A&M University and Northwestern University. In these positions Richard has been in charge of managing corporate/workforce partnerships, has been the liaison with international companies, governments and universities, has taught numerous undergraduate and professional development programs, and has managed international teams and workgroups.
Before becoming a dean, Mr. Johnson was the Chief Operating Officer for the consulting firm of Souder, Betances and Associates Inc. (SBA). He was charged with overseeing the operations of the company's divisions including corporate, government, education, military, health care and law enforcement. Richard was also responsible for working with the C-Level of SBA's partners in developing client-centric solutions.
Mr. Johnson has been a featured presenter at many conferences including the International Association of Chiefs of Police Conference, The Lorman Education Group Conference, The South Carolina?s Assistant U.S Attorney's Youth Violence Conference, The U.S Department of Veterans Affairs, and the U.S Federal Probation Conference. He is an adjunct professor at Texas A&M University's National Emergency Response and Rescue Training Center (NERRTC), training public safety professionals in strategies for responding to weapons of mass destruction / terrorist events. Richard has worked for over twelve years with the United States Department of Justice providing expert training in the fields of decision making, strategic planning, organizational behavior, change management, diversity, leadership, and ethics.
Richard received his Bachelors of Arts in Psychology from Knox College and earned his Master of Public Administration degree from The University of Illinois Chicago. His passion is unleashing the potential of individuals and believes in the quote, 'Mission first, people always.'