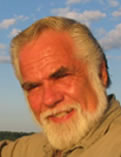 Our Associates
Richard T. Johnson
Dr. Rosita López
Dr. Abdin Noboa-Rios
Dr. Sonya Whitaker
Jack Broderick
Dr. Walter B. T. Douglas
Mary Ann Epps RN., BS., CNOR
Dr. Sherrie L. Fowlkes
Major Peter M. ("Pete") Balogh
William Micklus
Gladis Benavidas



Jack Broderick
With passion, enthusiasm and insight, honed by 34 years of federal military and civilian experience, Jack Broderick brings an in-depth knowledge of human relations, equal opportunity and military diversity issues to the Souder-Betances team.
Growing up in rural Maryland, he was bothered by much of the "Jim Crow stuff" he saw as a child around his homeland. It would be years before he could do anything about it. As a young Army officer in the Middle East, he learned first hand his own lessons in diversity. He became bilingual after mastering Turkish at the Defense Language Institute, then served in Turkey as a Nuclear Warhead Unit Commander. On his return to the States, he volunteered to become one of the U.S. Army's first Race Relations Officers, a career path that would change his life.
When he retired as a senior civilian, nearly 30 years later, as national Director of Equal Opportunity for the National Guard Bureau, he was recognized as a major force in the National Guard's transition from the post-segregation era to its emergence as a growing model of diversity. During his National Guard tenure, he provided advice and counsel to six Chiefs of the National Guard Bureau and the Adjutants General and senior Guard leaders of every state and territory. He was also called on to provide policy assistance and insight to senior Defense officials and senior leaders of the other military services. He was selected as a member of a Department of Defense team to provide training and assistance to South Africa during their transition to the post-apartheid government. He has traveled, worked, trained, led seminars, listened, counseled, helped overcome barriers and met diversity challenges in every state. A dynamic and engaging communicator, he has been a featured speaker at many national level conferences and seminars and at the Defense EO Management Institute.
In addition to executive oversight of EO and civil rights enforcement in the Army and Air National Guard, he helped steer the Guard leadership toward a major diversity initiative. Tempered through his challenges and successes in the Guard, he understands intrinsically the synergy between equal opportunity programs and leadership driven diversity initiatives, particularly the crucial role of both, in modern, high-performing organizations.? As a Souder-Betances Associate he has collaborated in diversity training initiatives with the US Air Force, the Army National Guard and the US Capitol Police.
Jack's many awards include those from: the National Guard Bureau; the Office of Secretary of Defense; the NAACP; and 25 state awards, including a medal from his own home state, the "Maryland Cross of Honor". Jack lives with his wife Liz on Kent Island, MD, where they are both active community leaders and share their passion for the Chesapeake Bay. They have two grown children and one grandbaby.