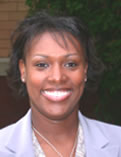 Our Associates
Richard T. Johnson
Dr. Rosita López
Dr. Abdin Noboa-Rios
Dr. Sonya Whitaker
Jack Broderick
Dr. Walter B. T. Douglas
Mary Ann Epps RN., BS., CNOR
Dr. Sherrie L. Fowlkes
Major Peter M. ("Pete") Balogh
William Micklus
Gladis Benavidas



Dr. Sonya Whitaker
Dr. Sonya L. Whitaker is an educational consultant, keynote speaker and workshop presenter. Furthermore, Dr. Whitaker maintains her dedication and commitment to schools by serving in the capacity of Director of Literacy/Social Studies/Career Education for the largest elementary school district in the state of Illinois. In this position she is responsible for coordinating curriculum, instruction, assessment and implementing research-based professional development opportunities for administrators and teachers. Furthermore, her responsibilities include, but are not limited, to monitoring and communicating data in district literacy achievement, as well as analyzing and interpreting state and district data for continuous improvement of student achievement in the areas of literacy and social studies.
?
During her work as an assistant principal and then principal, she earned the reputation of being "student focused and results driven." Dr. Whitaker contends, "It is not enough to hope that our students will become literate individuals capable of making significant contributions to their communities and to society as a whole. Educators and policy makers must make the paradigm shifts in thinking and the systematic changes needed to increase the likelihood that all students experience academic success to the best of their individual abilities."
?
Dr. Whitaker has made a commitment to expand her knowledge base as a practitioner and as a consumer of research. Academically, she completed the degree of Bachelor of Arts at Clark Atlanta University located in Atlanta, Georgia.? Dr. Whitaker's interest in deepening her understanding of the role that educational leadership plays in organizing systems that result in an increase in student achievement led to her pursuing and successfully obtaining the degrees of Master of Education in Educational Leadership and Administration from the University of Illinois at Chicago and the Educational Specialist Degree from Northern Illinois University.?
?
Dr. Whitaker's special area of interest and doctoral research experiences are specific to the topic of Cultural Capital and Reading Achievement of Students in Traditional Public and Charter Schools. Dr. Sonya Whitaker is committed to ensuring that all students have positive academic experiences in America's schools. Furthermore, she demonstrates this commitment by serving in the capacity of educational consultant and speaker. Dr. Whitaker presents locally as well as in a number of different cities across our country. During her presentations she presents a very powerful case for the need for educators to incorporate knowledge of students' cultural backgrounds and experiences in the areas of curriculum and instruction.?
?
In addition, she provides a very clear framework for accomplishing the goal of increasing student achievement in the area of literacy. She maintains her commitment to parents by conducting ongoing parent seminars for the purpose of providing them with specific strategies and information regarding how they might increase their students' literacy skills and serve as partners in their children's education. In addition, special emphasis is placed on the critical need for students to be prepared to contribute their intellectual capabilities to the workplace.??
?
During her work as an educational speaker, Dr. Sonya L.Whitaker makes it clear that she plans to "speak beneath the surface level." She can be quoted as saying that "in order to effectively begin the process of creating frameworks for success, we must be willing to conduct thorough assessments of our district or school's current 'state of being,' diagnose problem areas and then create results driven action plans."
?
?
?