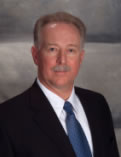 Our Associates
Richard T. Johnson
Dr. Rosita López
Dr. Abdin Noboa-Rios
Dr. Sonya Whitaker
Jack Broderick
Dr. Walter B. T. Douglas
Mary Ann Epps RN., BS., CNOR
Dr. Sherrie L. Fowlkes
Major Peter M. ("Pete") Balogh
William Micklus
Gladis Benavidas



William Micklus
William Micklus has served 29 years as a Peace Officer for the Burnsville, MN Police Department. A Supervisor for 23 years, Micklus' duties included the Watch Commander role in the Patrol Division and Detective Sergeant.
Whiled in the Patrol Division, Micklus focused on the skills of patrol tactics, the use of force and SWAT specialties. He served as coordinator and lead instructor for the firearms and use of force programs. He was the Commander of the SWAT team for 20 years, gaining valuable insights to leadership and small team development. Evidence of his success in this area, the Burnsville Tactical Team enjoyed statewide recognition for its experience and professionalism.
Micklus has taken the lessons learned during those years of operational experience and combined them with a dynamic style of classroom presentation. He has created effective methods to project his ideas on such timely topics as "Police and the Community," "Discovering the Leader in You" and "Ethics in Laws Enforcement."
Always looking for methods to help police professionals improve their performance, he has become one of the few instructors in the country to be certified to present the specialized law enforcement version of Franklin Covey's Seven Habits of Highly Effective People.
Bill is the CEO and founder of Centurion Skills, Inc., a training and consulting company. He is recognized as an expert witness in Federal Court on the subject of the Use of Force by the Police Officers. He serves as President of the Association of Training Officers of Minnesota, and is an adjunct faculty member for the Center for Criminal Justice and Law Enforcement. He is the Director of Training for the Upper Midwest Community Policing Institute, which is a Department of Justice funded regional training provider. He holds a Bachelors of Science Degree in Educational Psychology and Criminal Justice Studies and is a FAA Licensed Commercial Pilot. Since his retirement in the Summer of 2000, he remains active as a police trainer and serves as a Charter Airline Captain.