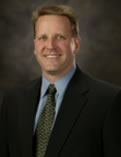 Our Associates
Richard T. Johnson
Dr. Rosita López
Dr. Abdin Noboa-Rios
Dr. Sonya Whitaker
Jack Broderick
Dr. Walter B. T. Douglas
Mary Ann Epps RN., BS., CNOR
Dr. Sherrie L. Fowlkes
Major Peter M. ("Pete") Balogh
William Micklus
Gladis Benavidas



Major Peter M. ("Pete") Balogh
Major Peter M. ("Pete") Balogh earned a Bachelor's degree in Management Information Systems from the University of Wisconsin - Madison in 1986. He received his commission through ROTC Det. 925 and was assigned to Undergraduate Navigator Training at Mather AFB, CA, then to B-52 Offensive Avionics Training at Castle AFB, CA. His operational bomber assignments were to the 441st Bomb Squadron at Mather AFB, CA and the 325th Bomb Squadron, Fairchild AFB, WA. After cross training to the KC-135 tanker, Major Balogh served with the 43rd Air Refueling Squadron at Fairchild as an instructor and evaluator navigator until he left active duty in 1992.
Following three years of Inactive Reserve duty, Major Balogh joined the 116th Air Refueling Squadron of the Washington Air National Guard. In 1998, he took command of the 141st Services Squadron and led that unit to an unprecedented three consecutive State Outstanding Unit Awards. In 2002, he joined the staff at Headquarters WA ANG as the State Professional Development Officer, where he is responsible for producing seminars and coordinating the WA ANG's diversity and mentoring initiatives. He serves as a member of the National Guard Bureau's Airman's Development Council, a Master Educator and an authority on mentoring for the National Guard Bureau's Office of Personnel Transformation Enhancement.
His decorations include the Air Force Outstanding Unit Award with oak leaf cluster, the Washington Air National Guard Outstanding Unit Award with two oak leaf clusters, the Air Force Achievement Medal, the Air Force Commendation Medal, and the Air Force Meritorious Service Medal. Major Balogh is a graduate of Squadron Officers School and is currently enrolled in Air Command and Staff College. He is a Senior Navigator with more than 3500 hours in B-52 and KC-135 aircraft.
In his civilian career, Major Balogh has held positions in government agencies and private organizations across the manufacturing, service and not-for profit sectors, ranging from small companies to a 30,000-employee 'Fortune 100' company. He currently owns a services brokerage company and a consulting firm. He is a nationally recognized author, speaker, trainer and consultant whose clients include Boeing Aircraft, Goldman Sachs, Metropolitan Life Insurance, and The American Red Cross. His next book Means, Motive, and Opportunity: The Fundamental Principle of Human Performance is forthcoming.