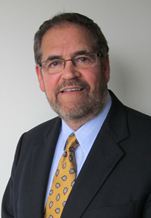 Our Associates
Richard T. Johnson
Dr. Rosita López
Dr. Abdin Noboa-Rios
Dr. Sonya Whitaker
Jack Broderick
Dr. Walter B. T. Douglas
Mary Ann Epps RN., BS., CNOR
Dr. Sherrie L. Fowlkes
Major Peter M. ("Pete") Balogh
William Micklus
Gladis Benavidas



Dr. Abdin Noboa-Rios
Dr. Abdin Noboa-Rios, a native of Puerto Rico, was raised in Bronx, New York and Chicago, Illinois. He has been in the field of research and social action programs for over 31 years, with principal concentration in the areas of education and psychology. His educational background includes six earned degrees from various universities such as the University of California at Berkeley and Harvard University. Among his academic achievements, he has completed two post-doctoral interns, including a summer institute on advanced survey research methods from the Institute for Social Research, University of Michigan.
Dr. Noboa-Rios is author of over 40 articles, three training manuals, five monographs, one book and editor of two additional book-length publications in the social sciences. He conducts numerous workshops on diversity and evaluation in the U.S. and abroad (in both English and Spanish) and has been on the editorial board of three national journals, including one each on cultural studies, research and psychology.
Trained as a teacher and a clinician, Dr. Noboa-Rios is also well versed in the intricacies of applied research, with a substantial knowledge of both quantitative and qualitative research methods. He has conducted over 16 national case studies, three major ethnographic studies, managed three extensive surveys (one international) and designed many protocols and instruments (including one on measuring the level of organizational cultural competence, 1999).
In 1992, he formed a consultant firm, Innovative Consultants International, Inc., from where he currently practices. Dr. Noboa-Rios is listed in Who's Who in the Southwest and Men of Achievement.