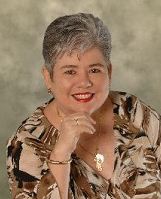 Executive Team
Dr. Samuel Betances
Dr. Laura M. Torres Souder



Dr. Laura M. Torres Souder
Dr. Laura M. Torres Souder is Founder, President, and CEO of Souder, Betances and Associates, Inc. Her vision to guide a team of professionals capable of helping organizations unleash the full potential of all employees in organizations is now a reality.
She has an impeccable track record in producing curriculums useful to leaders of change. Her writing and communication skills make her an outstanding facilitator, seminar leader and keynoter. She has a solid reputation in workforce diversity training for major corporations, local and federal agencies, educators, and community groups.
Dr. Souder represents a powerful reasonable voice in efforts by organizational leaders and practitioners to demonstrate balance while implementing diversity initiatives.? Her travels to 27 countries, bicultural and bilingual abilities, studies in London, research experience at the East West Center in Hawaii, as? well as leadership in embracing positive relationships across gender and cross-cultural lines add value to efforts at reducing prejudice and promoting collaboration in our nation's diverse workplace.?
Acknowledged as a creative entrepreneur and leader with substantial experience in successfully managing her consulting firm, Dr. Souder has recently been elected president of the Board of Directors of the publishing company, New Century Forum, Inc.? Her innovative approaches come from talents as an author, passion and commitment as a Pacific Islander, research skills, experience in government service, and professional university teaching perspectives.? Laura was an official UN Guam delegate to the Fourth World Women's Conference in Beijing, China.
Dr. Souder held a Ford Foundation Post Doctoral Fellowship for Minorities in 1991 on the study of "Situational Ethnicity "at De Paul University in Chicago. She earned a Masters in Sociology and a Doctorate in American Studies from the University of Hawaii. She received a Bachelor of Arts from Emmanuel College in Boston, Massachusetts.
Laura Souder has authored several books, many articles, government reports in the area of women's issues, workforce diversity, and cross-cultural communication. Among her most notable works is her book, Daughters of the Island: Contemporary Chamorro Women Organizers, published by University Press of America in 1992.